Affliction Heroes And Demons Horiyoshi Super Rare Vintage Size M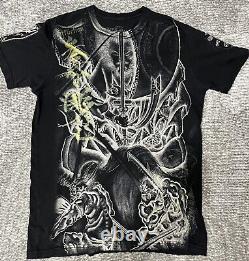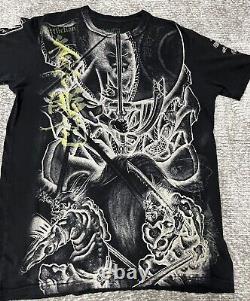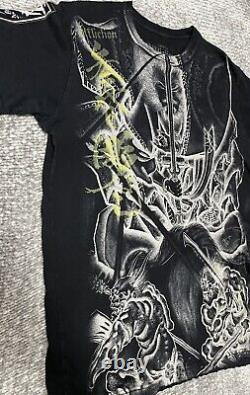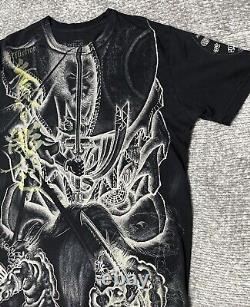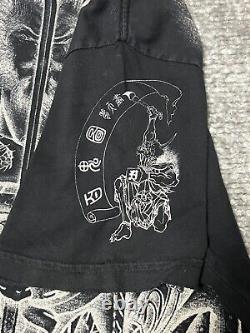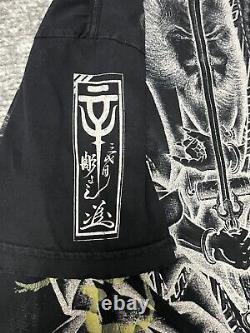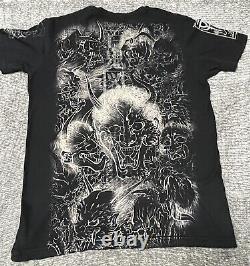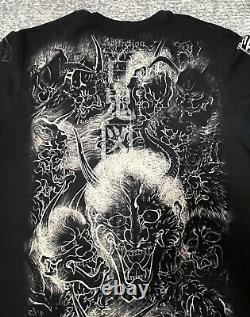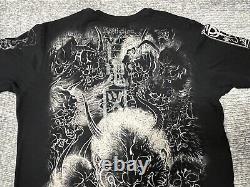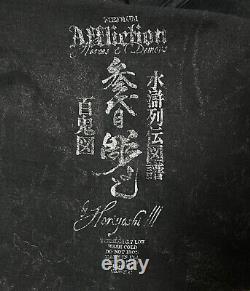 This Affliction Heroes And Demons Horiyoshi T-Shirt is a rare collectors' item for men in size M. The shirt features an all-over print with hand-painted embellishments and foil accents. The shirt has a relaxed fit and a short sleeve, embellished crew neck neckline. The design includes the Affliction logo and is inspired by Horiyoshi, biker, and tattoo themes. This vintage shirt is made of cotton and was manufactured in the United States.
It is double-sided and has a unique pattern that depicts heroes and demons. The shirt is perfect for collectors who love American Fighter, Howitzer, and Affliction brands.
It is a one-of-a-kind shirt that will be a great addition to any collector's wardrobe.

---