Super Collection Of Brick Cell Phones Vintage Retro Rare Motorola Dynatac 8000x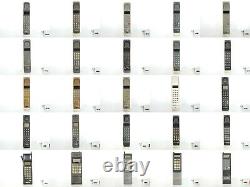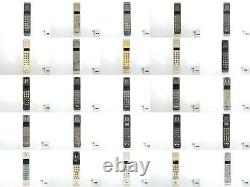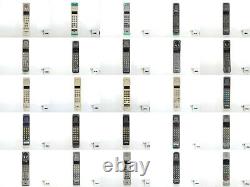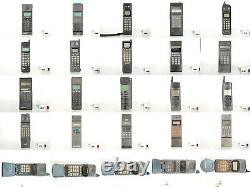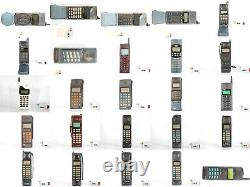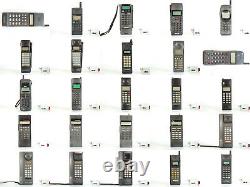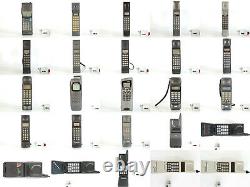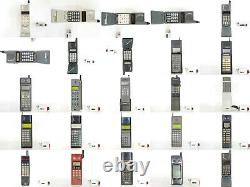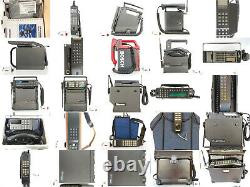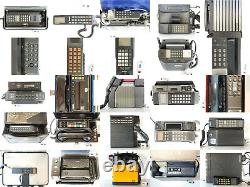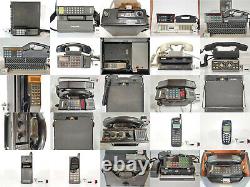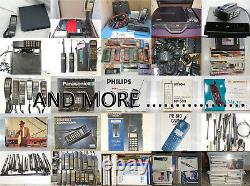 Here is the - TOP TEN SUPERCOLLECTION - famous telephones, rares, prototypes, classics. Vintages and very first pieces! More than 1300 pieces of the best, for investment, museum, hobby. All interesting and rare telephones, mostly excellent or very good condition. Of course there is lot of new.
Many accessories, chargers, cables, boxes, cases, parts, antennas, covers, testsets, rare advertisements. All the first or ultrarare mobile telephones, for example: Motorola DynaTAC 8000X USA and UK model. DynaTAC 8000X 1981 design prototype unit.
EF Johnson´s first (1978) and very first AMPS cellular telephone made for the Chicago AMPS. Ultrathick DynaTAC/Pulsar telephones MicroTAC 9800X, Infiniti 9800X All the very first NMT telephones (1981-83) Japanese bricks German 1970s carphones Pre-cellular 1960-70s portable telephones Very first telephones of major and minor manufacturers. AP, NEC, Mitsubishi, Philips, Panasonic, Simonsen, Sonab, Storno, Spectronic, Motorola, Mocoma.
Ericsson, NTT, Comvik, Mobira, Nokia, Salora, Televa, Bosch, AEG, Tandy, OKI, Matra, Alcatel. EF Johnson, Telefunken, General Electric, Modar, Orbitel and many others.. My collection is covering especially all the first models, in the 1G cellular networks. My collection is one of the world´s top.
800 unique pieces of bricks, portables, carphones and specialities. More than 1300 pieces in total count. Years and years of collecting. In case of interested offer, please contact me. Please dont message me with offers like 10k USD EUR GBP.
Please understand, this is my own long-term. Collection, builded in last 15 years, I will not sell for lower price. There is no possibility of part-by-part or piece-by-piece sale.
Material, need to order a container or a truck. All will be consulted with the winner. First button/link is the phoneslist link, in the XSL format, published online. All the telephones goes marked with a counter.
Same counter will be visible on every one picture, what. Contains a telephone (or interested accesory). Second button/link is the gallery link, published online. There are all available items and details.
All, what is the part of sale, is visible for all buyers. (the phoneslist, the gallery) will be uploaded in the.
Jpg file, packed in the zip file, all about. Time Period - 1960 - 2010. System - AMPS, NMT 450, NMT 900, TACS, ETACS, JTACS, OLT, MTD, ARP, B-NETZ, C-NETZ. GSM, Comvik, Radiocom 2000, IMTS, MPT-1327, Paging, Star 300... Tested 75% of telephones works very well, specially all the older models till 1990s. Please contact me with any questions. Thank you and Good Luck! The item "SUPER COLLECTION OF BRICK CELL PHONES VINTAGE RETRO RARE MOTOROLA DYNATAC 8000X" is in sale since Friday, May 29, 2020.
This item is in the category "Mobile Phones & Communication\Vintage Mobile Phones". The seller is "d2retro" and is located in Bilovec. This item can be shipped worldwide.

---