Super Rare True Vintage OG 60's Spiderman Parody Oops Spyder Fool T Shirt Marvel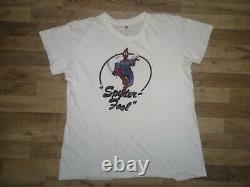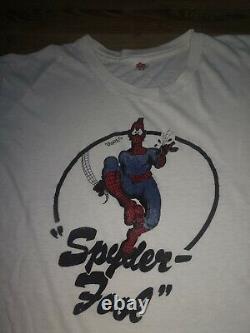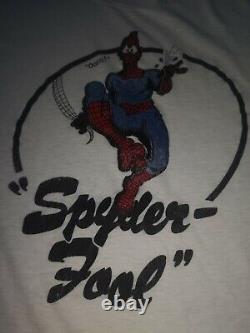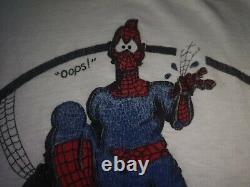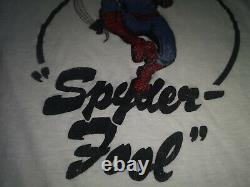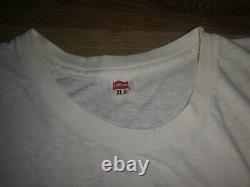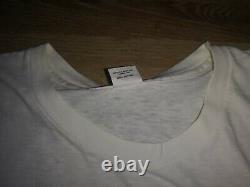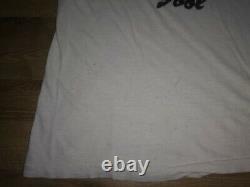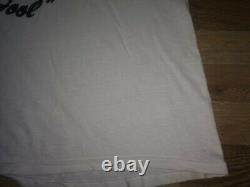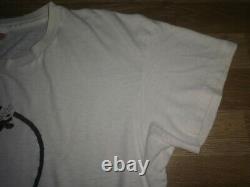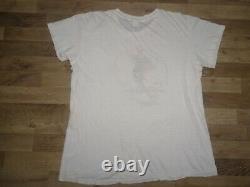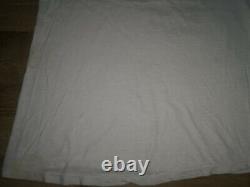 Distressed True Vintage OG 1960's The Legendary Superheroes Character Spiderman Parody Oops! Spyder Fool Bootleg T Shirt. Collectibles item for Marvel Spiderman fans.
I believe this is among the earliest spiderman t shirt ever made. Please noted that this shirt is a true vintage / used / pre-owned. Don't expect the item to be like new. There are major signs of worn. Very soft and thin t shirt.
A few obvious holes and stains spotted. Beautiful vintage 1960s crack on the print. Overall still in good vintage condition. Please refer pictures attached for more details on the t shirt.
Size XL On Tag Fits Modern Large. Anime Marvel Ghost In The Shell Skinhead Punk Oi Full Print All Over Print Fifth Column OG Roger Corman Supreme 80's Ripper Zorlac Pushead Skate Asylum Rat Bones Birdhouse Blind Bitch Hooks up Santa Cruz Stussy Rodney Mullen 80's 90's Joker Superman Predator Aliens Frank Miller Superheroes Marvel Anime Jack Nicholson The Dark Night Stanley Desantis Penguin Pee Wee Jim Carey Akira Ghost in the Shell Evangelion Neon Genesis Warner Bros Fashion Victim Supreme Astro Boy Cowboy Bebop Samurai Champloo Princess Mononoke Serial Experiments Lain Ones Dragon Ball Sailormoon Street Fighter Anime Movie Japanese Manga Sonic X Sonic Underground Sonic Boom Acme Mosquitohead Fifth Column 5th Column Raptee Hip Hop Rap Tupac Shakur 2pac TLC Stanley Desantis Raptee Black Bart Nike air Jordan Natural Born Killers Titanic Raptee The Simpsons Krusty Flakes 1990 20th Century Fox F. MNFG Changes Queens, NY Cartoon Network Warner Bros Marvel Pikachu Anime Charizard Squirtle Vintage 90's Apple Windows AOP.

---