Super Rare! Vintage Alain Mikli Square Sunglasses 5684 France Avant-garde Shade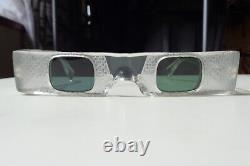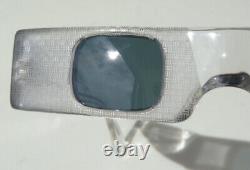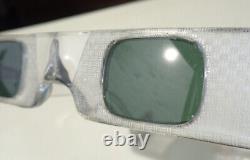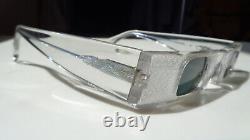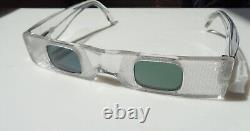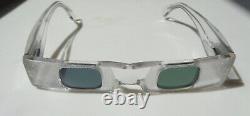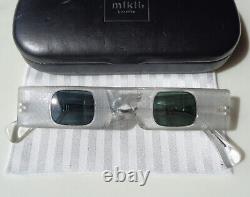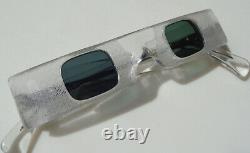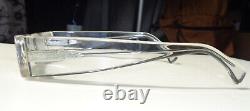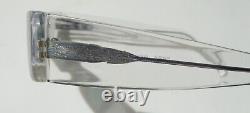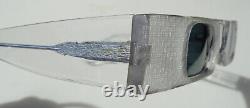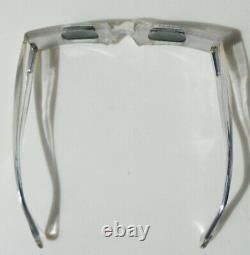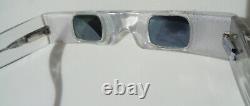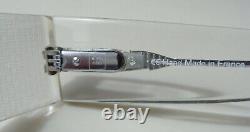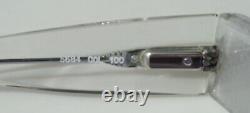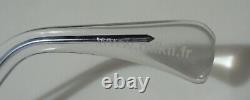 Alain Mikli invented the original micro sunglasses in 1989. This incredibly bold supervillain mask takes it even further: Small square lenses with round corners and an elegantly curved nosepiece. Featuring lenses that are so small that they barely cover the eye, this design with a horizontal bar entirely integrating the lenses is a timeless piece of design history. Alain Mikli was the «Enfant Terrible» of Paris Fashion Avant Garde in the 1980s, and some incredible frames were born from his mind. This sunglass is limited production! Super Rare & Collectable Item! 100 Raser marking on Clear Acetate Frame.
A little green-ish gray UV protection lens CE hand made in FRANCE. Lens width is about 2.7.
Lens height is about 2.1 cm (0.83 inches). Frame width(front part) is about 13.2 cm (5.2 inches) Temple length is about 14 cm (5.51 inches). Please see my many photos. Original hard case has some scratches.

---