Vintage Marlboro 90's T Shirt XL Inside of Promo Display Box Super RARE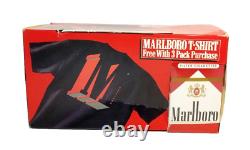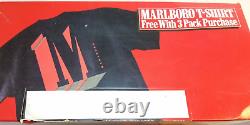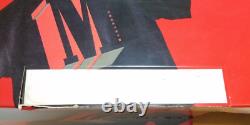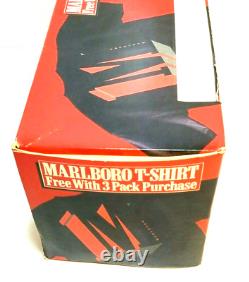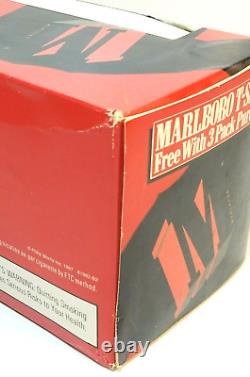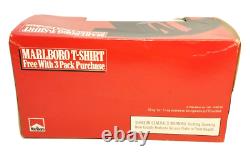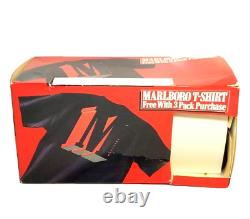 Vintage Marlboro 90's T shirt Sixe XL Single Stich new in Marlboro Promotional Box. A little History behind this item. The white perforated area on this box, that where they would have loaded the cigarettes into, has never been fully removed and is still 98% intact. However the T-Shirt is still inside of the factory sealed box. Box Does Show Obvious Age And Shelf Wear to it Exactly as Shown.
An Item like this, rarely (if ever) comes up for grabs online, Because they are nearly impossible to find still sealed, any leftover boxes at the stores were to be thrown out, they are just that rare Folks! This is considered as one of the rarest pieces of any Marlboro items ever made Folks. It's probably the only one around that is still sealed, Never seen another one like this.

---