VINTAGE SUPER RARE 1940's Ventriloquist Doll/DummyNONE ON EBAY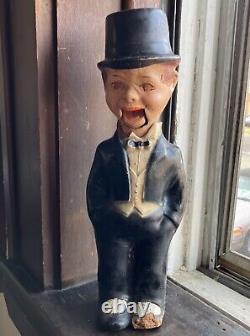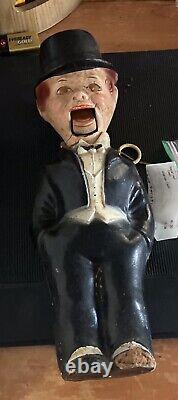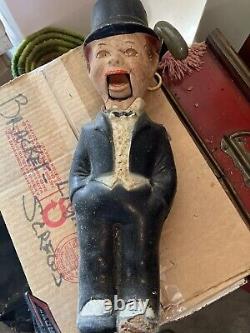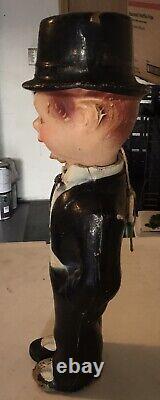 ANTIQUE SUPER RARE 1940's Ventriloquist Doll/Dummy. In storage for decades and forgotten about. No idea of whom the maker is.
The mice got at his left foot as you can see the damage in pics. I'm not going to pretty him up cleaning him as I don't want to damage his ORIGINAL PAINT. This should be on display AS IS and if your a collector of historical artifacts then you were blessed to get this opportunity. A spotlight and a couple words is all he needs to come alive.
For serious collector's who honestly appreciate history. He stands proudly at approximately 12 tall and is dressed to impress.

---