VINTAGE SUPER RARE SOUND CITY 69-70, 2x12-4x12 Silver Herringbone grill cabinet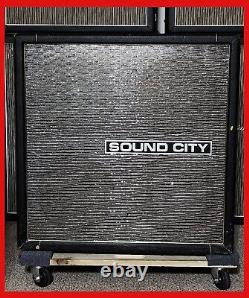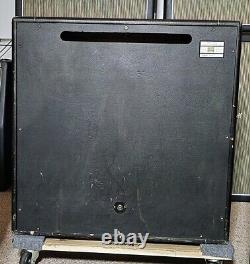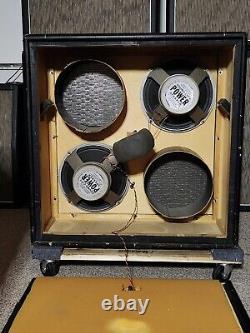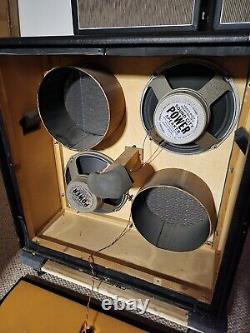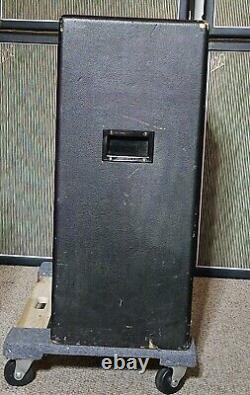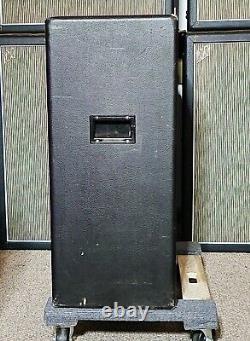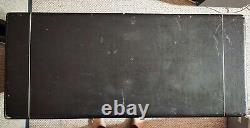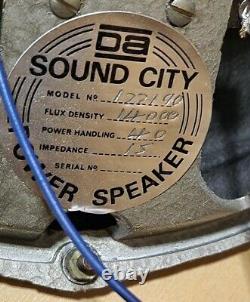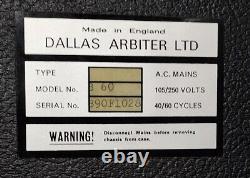 This is a super rare, factory made 2x12-4x12 Sound City cab with the much sought after silver herringbone grill cloth. It is factory set up for 2x12s, but it is cut out for 4x12s on baffle board. So it can be easily modified to a 4x12 cab. The model on label say B60 but the speakers as you can see are 40 watt, impedance 15 ohm, lead or bass speakers. These are not the what's called in the biz "the whistler speakers". Which have silver dome on cone with a hole in the center. These are the better ones that are solid silver domes. The condition for its age from 69-70 is excellent with just a few tiny tears pictured. I don't know if I misplaced the rear panel screws as there are only 2 that I see, top and bottom. I will try and find them but not sure if I have them?
Easily found in hardware store. These silver herringbone grill cloths are also seen on Hendrix's early Sound City cabs. The cab is 71 lbs. H: 30" L:30" W:13.
Very interesting super rare cabinet. I've NEVER seen this set up before so collectable to say the least. Please check out my other listing.

---